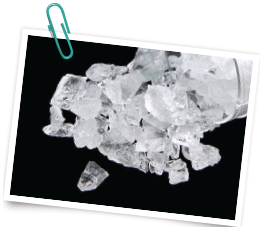 Planning to be sure not sorry is the best way to gain peace of mind about 'P'. While it is logical that insurance would not cover the cost of testing for 'P' it is reasonable that it should cover the costs associated with decontamination, just as it would other material damage.
Ask your insurance company or broker these 6 questions:
Am I covered for the cost of decontamination, and if so is this the full cost or is there a limit? Some insurers limit the payout to, say, $25,000, and some may place conditions on claims relating to the usage or manufacture of "unlawful substances" in a rental property; e.g. that regular inspections must have been undertaken during the tenancy
Am I covered for loss of rental while the property is untenantable during decontamination?
If the property is furnished does the insurance cover the cost of replacement or decontamination of furniture and furnishings?
Am I covered for damage and contamination caused by a meth lab?
Am I covered for contamination caused by meth smoked in the property?
Does your insurance policy require a methamphetamine test before each tenancy? If so are there any specific stipulations around the method of testing required?
Don't assume!
Insurance companies are well aware of the impact of 'P' on liability and many have put specific policies in place. BUT don't assume that because your rental property is insured and that because your insurance company knows it is a rental that you are automatically insured for recovery costs should 'P' contamination be discovered in your property.
Be sure, not sorry
The prevalence of 'P' is scary, for society as a whole, and for property owners.
While the battle to control it continues, owners of rental properties need to ensure they are protected should their property fall victim to 'P' users or manufacturers.
Gaining rental income from a property means relinquishing total control over what goes on within your property. Media hype around 'P' – otherwise known as 'meth' or by its full name, methamphetamine – tends to sensationalize and suggest that 'P' is the new crisis facing property owners, lurking everywhere ready to sabotage our investments.
Contamination of property by 'P' occurs:
When methamphetamine has been smoked or used in the property.
When methamphetamine has been manufactured/cooked in the property ('P' labs).
Getting a test done is often the only way to find out if a property has been used for the production of 'P' or if meth has been smoked or used on the premises. The truth is that the risk of your property being contaminated by 'P' may be low (just like the risk of fire) BUT (like fire) you should be sure you are insured against its effects. Depending on the extent of the contamination it can cost thousands to alleviate the results and restore the home to a healthy, livable and rentable state.
Get in touch
Contact your property manager if you would like to find out more.