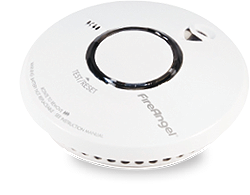 The Residential Tenancies Amendment Bill introduced to parliament last year proposes regulations for insulation and smoke alarms.
Building and Housing Minister, Nick Smith, says, "The Bill aims to make homes warmer, drier and safer for the million New Zealanders who live in rental accommodation, without imposing excessive costs."
Can't argue with that. So... what does it mean for landlords now?
Smoke alarms need to be installed in all residential rental homes by 1st July this year. Regulations make landlords responsible for installation and tenants for changing batteries and reporting faults.
The insulation of rental properties would, from 1st July 2019, need to meet the new criteria that ceilings and under floors should be insulated. This gives just over three years to comply. However from 1st July this year landlords are required to disclose in tenancy agreements the extent of insulation currently in their rentals. Eves are amending the agreements to include this information for new tenancies from 1st July 2016 and will be asking their landlords to supply the necessary information.
The Facts
The New Zealand Fire Service attend more than 3,500 house fires every year.
80% of fatal fires attended either did not have smoke alarms or the smoke alarms were not working.
Working smoke alarms provide early warning of a fire and maximises the escape time if a fire occurs.
55% of residential structure fires occur in rental properties*
*Source: NZ Fire Service