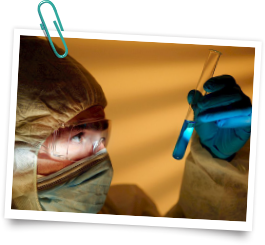 Due to the rise in media related stories with regard to the 'P' (Methamphetamine) contamination of rental properties we thought it timely to remind our landlords and property owners of their obligations when 'P' is involved with their properties.
Some key facts
Landlords must provide a clean property
If landlords rent out a property that is contaminated by 'P' they are breaching their obligations under the Residential Tenancies Act 1986, as well as other legislation such as the Building Act and Health Act.
The Tenancy Tribunal
The Tenancy Tribunal ruled in 2004 that renting out contaminated premises is a breach of a landlords' obligation to provide a property in a 'reasonable state of cleanliness'.
Contamination
Contamination of a rental property is not only caused by clandestine 'P' labs manufacturing 'P'. It can be caused by regular smoking of 'P' within a property.
Addressing and resolving a contaminated property
If a rental property is contaminated it needs to be cleansed and decontaminated by a professional cleaning company experienced in the removal and neutralisation of hazardous substances, and re-tested by appropriately qualified and analytical chemists to establish that the level of contaminants is within an acceptable level.
What we are doing at EVES as property managers
We regularly inspect your properties and follow the Auckland Public Health Service guidelines used to identify 'P' use and manufacture. These inspection activities and things to look out for are outlined below:
Unusual chemical smells that are not normally present in the area.
Numerous chemical containers (labelled solvent, acid, flammable) stored or stock piled.
Stained glass equipment and cookware.
Plastic or glass containers fitted with glass or rubber tubing.
Numerous cold tablet packages lying around or in the rubbish.
Portable gas tanks or other cylinders not normally seen or used in the area.
Chemical stains around household kitchen sink, laundry, toilet or storm-water drains.
Yellow/brown staining of interior floor, wall, ceiling and appliance surfaces.
We have been working with both testing and cleaning suppliers to ensure that we have the right people to work with, in the unforeseen event that your property becomes contaminated with 'P'.
What are some options as owners / landlords to mitigate your risk
Instruct your property manager to test for 'P' contamination in between tenancies. We strongly recommend this.
Talk to your land and building insurer / insurance broker to understand what you are and are not covered for with regard to 'P' contamination with your property under your typical building insurance cover.
Talk to your property manager about specific 'landlord insurance' cover which can cover damages and loss of rent as a result of having to deal with a 'P' contaminated property.
You could install 'methminder' which operates in a similar manner to monitored smoke alarms. This type of feature can appeal to prospective tenants as well as deterring any meth users from your property.
More information can be found at the following site: www.methminder.co.nz